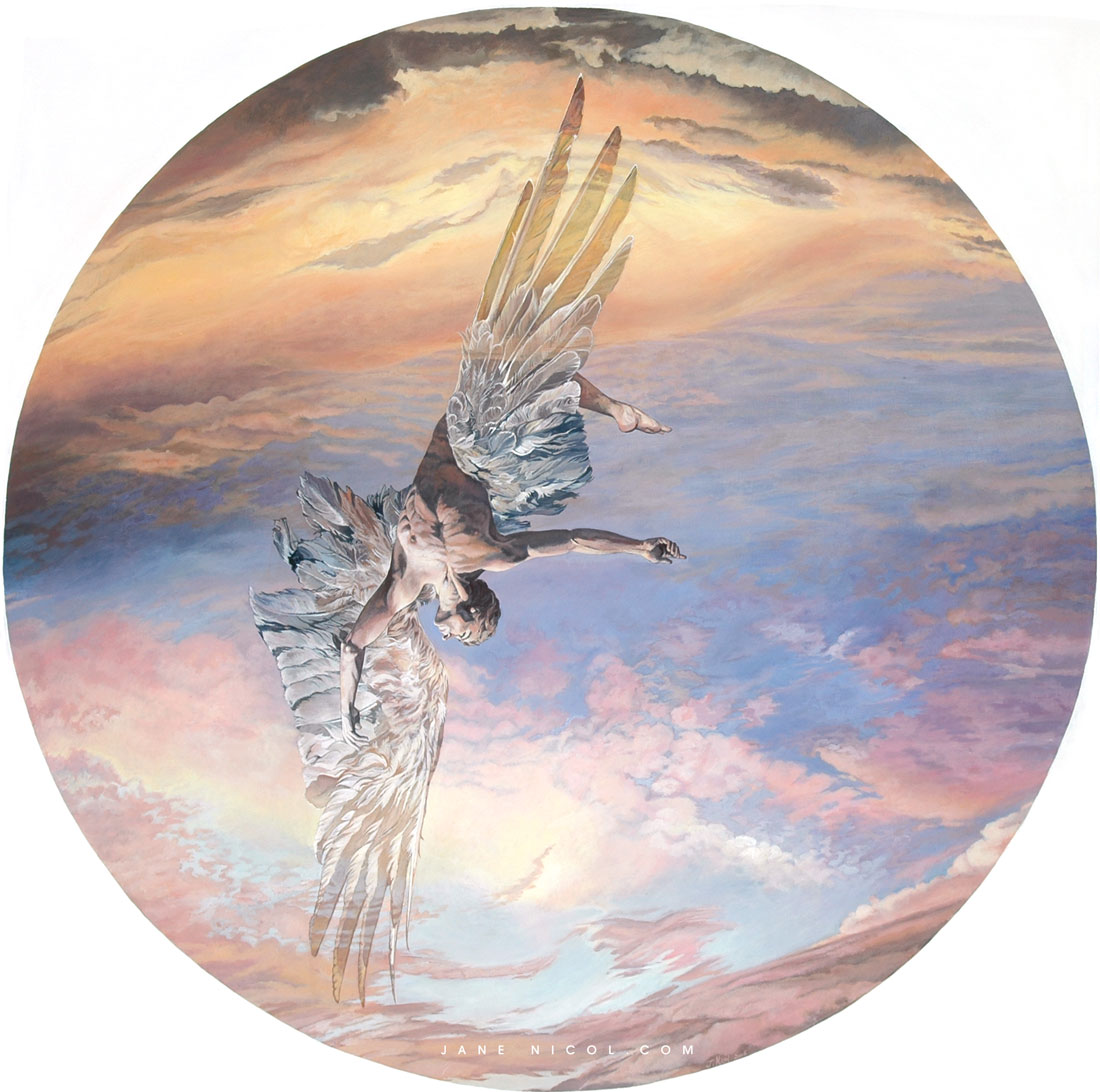 I have just spent an anxious ten days organising packaging and freighting to the USA for my painting "Flying or Falling,.. Heaven Knows".
The painting was in New Zealand when I was notified that it was the overall winner in the 'Night of a Hundred Angels' International juried award in Laguna Beach, California. I however was in Australia!
Thanks to friends, family, Impressions Art Supplies in Richmond, who crated the painting, and Nelson Importing who freighted it, the painting is now on its way to California.
Whew! There were times when the whole thing seemed impossible as the deadline for arrival was less than three weeks. I must hope that this "angel" flies safely through USA customs without any holdups.  "Anthem for Pfizer" also made the final, but as they are both large paintings and freight costs significant, I had to choose to send the winner only.
I feel very honoured to have two paintings selected as finalists and wish I could be there to see the exhibition.  A share of profits from sales of artwork in the Night of a Hundred Angels exhibition goes to the 'Make a Wish Foundation'.